November 9, 2012
IMI Launches LED Engine at Electronica 2012
November 9, 2012, Laguna, Philippines – Integrated Micro-Electronics Inc. (IMI), a leading provider of electronics manufacturing services (EMS) and power semiconductor assembly and tests services (SATS), announced today that it will be launching its low-cost, high-performance LED (light-emitting diode) engine at the forthcoming Electronica 2012 trade show, November 13 to 16, Munich Trade Fair Center, Germany.
IMI will showcase at its booth at Hall B1 Stand 361 the LED engine developed by its subsidiary PSi Technologies Inc.
Thomas Moersheim, PSi head of technology and sales groups, said, "We designed our LED engine specifically for high lumens applications for the lighting requirements of the automotive and industrial sectors. But this may also serve the low-price incandescent replacement market requirements."
PSi's LED engine uses copper as its sole base material for conducting heat and electrical energy.
Moersheim explained, "The advantage of using copper compared to ceramic is the former's higher thermal conductivity and its ability to withstand higher thermo mechanical stresses."
"Further, we have used a proprietary lead frame design and standard semiconductor assembly processes. All these double the current LED lifespan without increasing the cost," he added.
PSi had its US patent application published for its "Scalable Heat Dissipating Microelectronic Integration Platform (SHDMIP) For Lighting Solutions and Method of Manufacturing Thereof".
As published on google.com/patents/US20120161632, "The present invention provides a Scalable Heat Dissipating Microelectronic Integration Platform (SHDMIP) LED Package having excellent heat dissipation and protection to LED, thus extending the lifespan of the LED."
"The SHDMIP LED package comprises a dual lead frame assembly comprising bottom and top lead frame, protection and driver circuits conductively attached to the bottom lead frame and a LED conductively attached to the top lead frame. The bottom lead frame comprises heat sink pad for heat dissipation purpose. Plurality of SHDMIP LED packages of the present invention can be configured in a matrix or row, forming a SHDMIP LED array for various lighting solutions."
About IMI
Integrated Micro-Electronics Inc. (IMI) is a leading provider of electronics manufacturing services (EMS) with 17 manufacturing facilities around the world. It serves diversified markets that include those in the automotive, industrial, medical, solar energy, telecommunications infrastructure, storage device, and consumer electronics industries. PSi Technologies Inc is IMI's power semiconductor assembly and test services (SATS) arm. It provides comprehensive assembly and test services to a diverse customer base, including key power semiconductor manufacturers in the world.
Press Contact:
Frederick Blancas
IMI Strategic Planning and Marketing
Cell Phone +63917 8632070
E-mail Frederick.Blancas@ph.global-imi.com
Website www.global-imi.com
Other News
IMI will always be relevant, if not on the leading edge of the next big thing."
Arthur R. Tan, Vice Chairman and CEO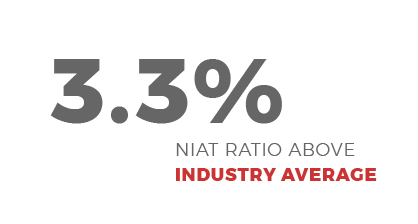 CONTACT US TODAY.
LEARN MORE ABOUT OUR CAPABILITIES AND EXPERIENCE
Connect with Us