April 8, 2016
IMI moves forward where the future takes it
April 8, 2016, Laguna, Philippines — Integrated Micro-Electronics Inc. (IMI), one of the leading worldwide providers of electronics manufacturing services (EMS) and power semiconductor assembly and test services, announced 2015 revenues of $814.4 million or P37 billion, net income of $28.8 million or P1.3 billion (the same as last year's), and return on common equity of 12.1 percent. The announcement was made during IMI's annual stockholders' meeting this morning at its headquarters in Binan, Laguna.
IMI chairman Jaime Augusto Zobel de Ayala said, "IMI continuously reinvents itself and remains resilient amidst the volatility of the global electronics industry. Despite an uncertain year for currency markets, made more challenging by the ongoing economic slowdown in China, IMI remained committed to delivering differentiated solutions to enable its customers to shape and service the industries they operate in."
He added, "More recently, IMI has aggressively grown its high-value segments within the automotive, industrial, and medical industries, as it broadened its product offerings in those spaces."
Arthur Tan, IMI president and chief executive officer, echoed what the chairman said: "Our 2015 performance demonstrated the resilience of our business. The subdued global economy, the volatile foreign currency markets, and the ongoing economic slowdown in China created a highly uncertain context for business."
"Excluding the impact of changes in currency exchange, total revenues would have been higher by 2 percent," added Tan.
Robust automotive and industrial business
"We aggressively shifted our focus and resources on the automotive and industrial segments because these are fast-growing and high-margin businesses that will further strengthen our position," said Tan.
The automotive segment comprises 43 percent of IMI's revenues.
Tan said that the company's automotive business grew by 9 percent in 2015. He noted that the euro fell to its lowest level against the dollar in 12 years, tempering the gains from IMI's growing automotive business in Bulgaria. "Excluding currency impact, the revenues from automotive would have been higher by 22 percent compared to last year," added Tan.
IMI increased its automotive camera revenues by 66 percent in 2015. "During the year, we also celebrated an important milestone of shipping our one millionth forward-facing camera to a leading tier 1 automotive supplier for their suite of driver assistance functions. Nobody else in our industry has done that in this scale, and this is where we will raise the bar and be ahead of the curve," said Tan.
A total of 21 new customers of IMI entered mass production in 2015. Further, IMI won 207 new projects (from either new customers or new divisions or models from existing customers), up from 155 in 2014.
More than 85 percent of the newly awarded projects are for automotive and industrial customers.
Continuous innovation
"We have recently launched a new division—the Insulated Gate Bipolar Transistor (IGBT) Power Module—in the Philippines," said Tan.
IGBT modules are terminal power semiconductor devices used as electric switches that combine high efficiency and fast switching for applications that include automotive, energy, and industrial.
Tan added, "We are the only local integrated power module line in the Philippines with the capability to not only do packaging but also the development of customized testers and test systems. Other companies can only package and wait for their customers to provide them the testers."
Research by IHS shows that the power module market will be worth $8 billion by 2020 with annual growth rates of around 8 percent.
The thriving demand from consumer electronics sector, the shift to electric vehicles and hybrid electric vehicles, and the deployment of smart grid are just a few of the market drivers that will boost the IGBT market in the next five years, according to Research and Markets.
IMI's Design and Development Group (D&D) continues to provide product development services to IMI's customers in identified market areas. A significant number of samples of its latest automotive cameras have been distributed and are currently undergoing evaluation by automotive tier 1 suppliers and original equipment manufacturers.
D&D Bulgaria continues to develop motor driver solutions and light-emitting diode (LED) lighting systems for automotive applications.
IMI's Advanced Manufacturing Engineering Group (AME) in Tustin, California has focused on developing medical electronic products like implantable nerve stimulator and watch that monitors the heartrate, hydration and glucose levels.
The company's Automation Group continues to expand and has recently established a group in IMI China to focus on developing fully automated production lines as well as smaller cost-effective automation systems to help drive internal cost reduction efforts.
IMI's Test and Systems Development Group (TSD) is specializing in the integration of multi-function test and precision mechatronics in the development of automated backend equipment.
Forward where the future takes IMI
Tan said that the global trends continue to move favorably in the company's direction.
He said, "Major economies US, China, Germany, France, Japan, and ASEAN—continue to expand albeit either slowing down or posting minimal growth. While the Chinese economy is slowing down, bold reforms by the Chinese government are being implemented. Thus the economic weakness will probably be short-lived."
"The huge population of Asia today and its expanding middle class augur well for premium goods such as high technology products. It is estimated that the middle class population in Asia will balloon to 3 billion by 2030. This will account for about 80 percent of the global middle class." added Tan.
According to IHS, with the increasing global vehicle production, rise of hybrids and electric cars, and innovation in automotive systems, it is expected that the 40 percent share of electronics of the total cost of a car will increase as the car faces technology disruptions.
IndustryARC predicts that the advanced driver assistance systems (ADAS) will grow at a compounded annual growth rate of 14.9 percent to reach $78 billion in 2020.
The automotive camera is becoming more central in the development and fusion of functions in ADAS, driven by safety regulations in the US and Europe. Its market value is estimated to increase from $10 billion in 2015 to $17 billion by 2020, with a CAGR 11 percent according to IHS.
Tan said, "We are looking very closely within our markets and adjacent markets to identify particular areas that have the highest growth potential. We are considering new opportunities and territories that we can venture to, leveraging on our experience, expertise, and networks. The good news for us is there are our growth opportunities and pockets of high growth in each of our businesses."
"We will continue to innovate to capture automotive opportunities, grow medical and industrial businesses, and evaluate aerospace opportunities. We will implement more vertical integration in support of increasing box build business and enhancing value creation," added Tan.
About IMI
Integrated Micro-Electronics Inc. (IMI), a subsidiary of Ayala Corporation, ranks 18th on the latest list of Manufacturing Market Insider for the top 50 electronics manufacturing services (EMS) providers in the world based on 2014 EMS-related revenues. In the automotive segment, it is the 7th largest EMS provider in the world per New Venture Research. IMI specializes in durable electronics for long-product life cycle segments such as automotive and industrial electronics. For the automotive segment, IMI delivers customized solutions for safety and security, among others. It supplies cameras that are integral technology to the advanced driver assistance systems (ADAS). For the industrial segment, it manufactures security and access control devices, power modules, and building automation, among others. From its manufacturing plants in the United States, Mexico, Bulgaria, Czech Republic, China, and the Philippines, IMI provides engineering, manufacturing, and support and fulfillment capabilities to diverse industries globally. For more information, visit www.global-imi.com.
Press Contact:
Frederick Blancas
IMI Strategic Planning and Marketing
Mobile Phone +63917 8632070
E-mail Frederick.Blancas@global-imi.com
Website www.global-imi.com
Other News
IMI will always be relevant, if not on the leading edge of the next big thing."
Arthur R. Tan, Vice Chairman and CEO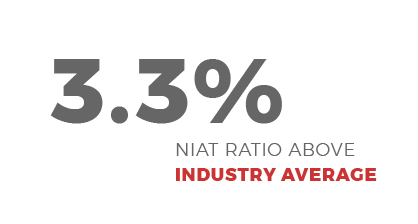 CONTACT US TODAY.
LEARN MORE ABOUT OUR CAPABILITIES AND EXPERIENCE
Connect with Us