April 4, 2014
IMI: Optimistic for 2014
April 4, 2014, Laguna, Philippines—Integrated Micro-Electronics Inc. (IMI), a leading worldwide provider of electronics manufacturing services (EMS) and power semiconductor assembly and test services, is optimistic for 2014, according to Arthur Tan, IMI president and chief executive officer, at the annual stockholders' meeting this afternoon in Makati City.
Tan said, "With improvements in the global markets and the electronics manufacturing industry, we anticipate continued growth of IMI this year following our undeniably good performance last year."
IMI's 2013 revenues grew 12.6 percent to US$745 million from US$662 million in 2012. Net income of US$10.5 million nearly doubled from the previous year's US$5.6 million, driven by the company's expansion in Europe and the Philippines.
Tan said IMI focused on the bottom line, making "sure that we drove businesses that actually created profitability rather than merely carrying on for the sake of doing business."
While its IMI China operations were challenged in 2013 due to rising costs and slowdown in consumer demand, Tan said things are getting better.
"To contain costs, we are down to four plants from six in China, but these plants can easily be scaled up if necessary. We are also adopting low-cost automation, leveraging our ability to develop equipment," said Tan.
"In the telecommunications sector, China is rolling out 4G, in which two of our major customers have taken a key portion," he added. "Our Jiaxing plant has been a manufacturing hub for automotive electronics and will soon venture into automotive plastics. Our Kuichong facility is ready for more business in medical electronics."
Harnessing Innovation
IMI leverages the capabilities and technologies of its Design and Development (D&D), Advanced Manufacturing Engineering (AME), and Test and Systems Design (TSD) groups "to let innovation capture efficiencies and propel revenues," according to Tan.
For example, the company's automotive camera platform has attracted the attention of tier-1 suppliers who wish to work with IMI on their next-generation driver-assistance cameras.
The company's AME group based in Tustin, California, USA, another example, continues to offer engineering services that draw from its long history of leading the industry in fine precision-assembly technologies. In 2013 AME was involved in 6 products that went into mass production and 16 in the prototype phase.
IMI's TSD group in Europe, meanwhile, designed and built automated final assembly machines incorporating a variety of new technologies including robots, 3D-machine vision systems, precision pressfit technology, and laser marking systems. Developed in IMI Bulgaria, these were delivered to IMI's production lines in Mexico.
Tan said that IMI's focus on innovation ensures that the company will continue to "be a significant part of the electronics industry's supply chain in delivering high-quality and high-precision products and services."
About IMI
Integrated Micro-Electronics Inc. (IMI) is a leading provider of electronics manufacturing services (EMS) and power semiconductor assembly and test services with manufacturing facilities in Asia, Europe, and North America. It serves diversified markets that include those in the automotive, industrial, medical, telecommunications infrastructure, storage device, and consumer electronics industries. Committed to cost-effective and innovative customized solutions (from design and product development to manufacturing and order fulfillment), the company's comprehensive capabilities and global manufacturing presence allow it to take on specific outsourcing needs. IMI is the 20th largest EMS provider in the world in terms of 2012 revenues based on the list of Manufacturing Market Insider. A subsidiary of Ayala Corporation, IMI is listed on the Philippine Stock Exchange. For more information, visit www.global-imi.com.
Press Contact:
Frederick Blancas
IMI Strategic Planning and Marketing
Mobile Phone +63917 8632070
E-mail Frederick.Blancas@ph.global-imi.com
Website www.global-imi.com
Other News
IMI will always be relevant, if not on the leading edge of the next big thing."
Arthur R. Tan, Vice Chairman and CEO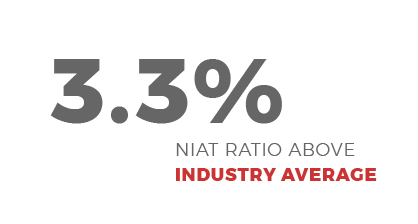 CONTACT US TODAY.
LEARN MORE ABOUT OUR CAPABILITIES AND EXPERIENCE
Connect with Us