January 26, 2023
IMI Receives Golden Arrows for Good Governance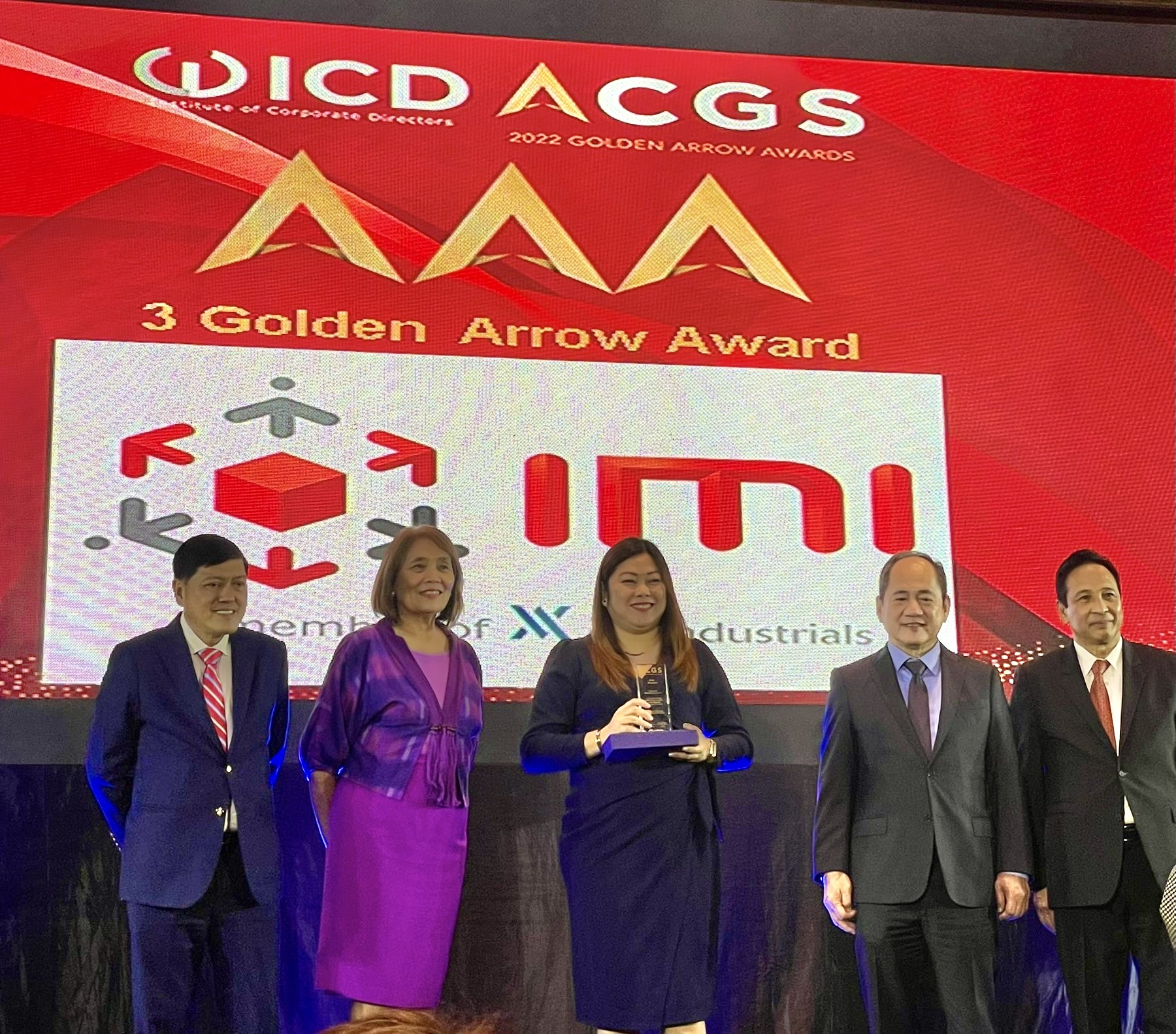 January 26, 2023, Laguna, Philippines — Integrated Micro-Electronics, Inc. (IMI) was recently recognized for its exemplary corporate governance performance during the recently held ASEAN Corporate Governance Scorecard (ACGS) Golden Arrow Awards night organized by the Institute of Corporate Directors (ICD).
The company received the Three Golden Arrow award from ICD during the recognition night held last January 20, 2023. Such accolade is given to publicly-listed companies that have uplifted the quality of corporate governance disclosures. This celebration is both a milestone and a reminder for companies to continuously adhere and improve corporate governance practices.
ACGS aims to raise and maintain corporate governance in the region while helping improve investor perception, making companies at par with global standards, giving more access to financing, and strengthening stakeholder relationships, among others. ICD is a non-stock, not-for-profit organization dedicated to professionalizing corporate directorship and raising the corporate governance standards in the country.
About IMI
Integrated Micro-Electronics, Inc. or IMI is the electronics manufacturing arm of AC Industrial Technology Holdings, Inc., a wholly-owned subsidiary of Ayala Corporation, is a leading global technology and electronics manufacturing solutions expert in the world.  IMI ranks among the top 20 EMS providers in the world by the Manufacturing Market Insider based on 2021 revenues. In the automotive market, it's the 8th in the world per New Venture Research. 
The company specializes in highly reliable and quality electronics for long product life cycle segments in the automotive, industrial, power electronics, communications, medical and the aerospace market.
From its 20 manufacturing plants across ten different countries, IMI provides engineering, manufacturing, and support and fulfillment capabilities to diverse industries globally.
For more information, visit www.global-imi.com. 
Other News
IMI will always be relevant, if not on the leading edge of the next big thing.