September 12, 2012
IMI Renews Bosch Preferred Supplier Status
September 12, 2012 Laguna, Philippines – Integrated Micro-Electronics, Inc. (IMI), a leading provider of electronics manufacturing services (EMS) and power semiconductor assembly and tests services, announced today that it has renewed with Robert Bosch GmbH its preferred supplier status in theEMS or assembled printed circuits boards category in appreciation of IMI's "superior competence and performance".
Bosch is a leading global supplier of technology and services in the areas of automotive, industrial, and consumer electronics.
Arthur R. Tan, IMI president and chief executive officer, said, "Once again we are very pleased to receive this honor from Bosch. Our partnership, which is based on a shared vision, continues to be strong in spite of the volatilities in the global economy and other challenges that we face. "
IMI has been a supplier to Bosch for more than nine years in diversified markets, which include automotive, industrial, and consumer electronic products.
Earlier IMI reported that its first-half 2012 net income increased 173 percent to  US$3.1 million from US$1.1 million in the same period last year due primarily to the company's business expansion in Europe and Mexico, increased business from the Philippine operations, and reduced operating expenses. Its consolidated sales revenues of US$325.7 million improved by 24 percent in the six months to June.
Tan said, "Given the unstable state of developed economies and the slowdown inChina, we managed to grow both revenues and income on demand from core customers and acquisitions."
IMI acquired last year facilities in Eastern Europe andMexico. It now operates in 17 manufacturing facilities around the world—in the Philippines, China, Singapore, the United States, Mexico, Bulgaria, and the Czech Republic.
"With our expanded geographic footprint and expanded technical capability, we can provide solutions to original electronics makers catering to regional and international markets," said Tan. "We have evidently become a global company poised to serve high-value markets that include automotive, industrial, medical, and renewable energy."
Other News
IMI will always be relevant, if not on the leading edge of the next big thing."
Arthur R. Tan, Vice Chairman and CEO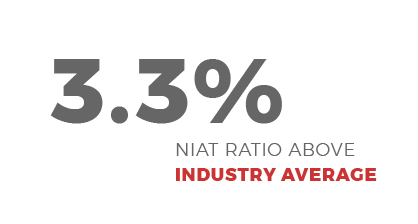 CONTACT US TODAY.
LEARN MORE ABOUT OUR CAPABILITIES AND EXPERIENCE
Connect with Us