February 11, 2016
IMI Reports 2015 Income of $28.8M or P1.3B
February 10, 2016, Laguna, Philippines — Integrated Micro-Electronics Inc. (IMI) today reported a full year 2015 net income of $28.8 million (or P1.3 billion), almost flat from $29.1 million in 2014 despite volatility in the foreign currency markets and weakness in China's economy.
IMI president and chief executive officer Arthur Tan said, "Against the backdrop of a challenging global marketplace, we expanded operating margin by 114 basis points and generated $49.8 million of cash flow from operations by focusing on high-margin auto and industrial segments and continued productivity improvements."
The company's consolidated revenues of $814.4 million (or P37 billion) went down by 4 percent year over year due mainly to a weak euro and the downturn in the computing and telecommunications segments. Excluding the impact of changes in currency exchange, automotive revenues climbed by 21 percent during the year and total revenues by 2 percent.
The revenue headwinds were offset by IMI's strong volume growth in the automotive segment. In particular, its advanced driver assistance systems or ADAS programs (such as automotive camera programs) posted a 66 percent increase in revenues in 2015.
IMI's China operations recorded $279.3 million in revenues in 2015, a 14 percent decline from the previous year as the 4G telecommunications network rollout in China reaches its projected volume and the consumer electronics segment experiences a slowdown.
IMI's Europe and Mexico operations recorded combined revenues of $267.4 million, flat from last year. The persistent weakness in the euro resulted in a 3 percent revenue decline for IMI's Bulgaria and Czech Republic factories. In Mexico, IMI revenues increased by 9 percent due to higher demand for plastic injection and assembly. Overall revenues for IMI's Europe and Mexico plants would have increased by 15 percent if not for the weak euro.
IMI's electronics manufacturing services operations in the Philippines posted $225.3 million in revenues, a 10 percent growth from $204.9 million in 2014 due to a strong demand for automotive cameras and security and access control devices.
Tan said, "We maintained profitability as we continue to make advances on the initiatives we started some five years ago– focus on high-margin segments, full integration of acquisitions, rationalization of costs, expansion of global footprint, and development of human capital and equipment."
"These strategic activities have increased our new business pipeline. We had 149 program wins in 2015 with an annual revenue potential of more than US$300 million. Moving forward, we will continue to expand in Bulgaria and Mexico as our automotive business grows, and we will intensify our play in industrial and other growing segments," Tan added.
The company's balance sheet at the end of 2015 remains strong. The current ratio and debt-to-equity ratio are at 1.54:1 and 0.48:1, respectively.
About IMI
Integrated Micro-Electronics Inc. (IMI) is one of the leading global providers of electronics manufacturing services (EMS) and power semiconductor assembly and test services with manufacturing facilities in Asia, Europe, and North America. It serves diversified markets that include those in the automotive, industrial, medical, telecommunications infrastructure, storage device, and consumer electronics industries. Committed to cost-effective and innovative customized solutions (from design and product development to manufacturing and order fulfillment), the company's comprehensive capabilities and global manufacturing presence allow it to take on specific outsourcing needs. A subsidiary of Ayala Corporation, IMI ranks 18th on the latest list of Manufacturing Market Insider for the top 50 EMS providers in the world based on the 2014 EMS-related revenues of companies. For more information, visit www.global-imi.com.
Press Contact:
Frederick Blancas
IMI Strategic Planning and Marketing
Mobile Phone +63917 8632070
E-mail Frederick.Blancas@global-imi.com
Website www.global-imi.com
Other News
IMI will always be relevant, if not on the leading edge of the next big thing."
Arthur R. Tan, Vice Chairman and CEO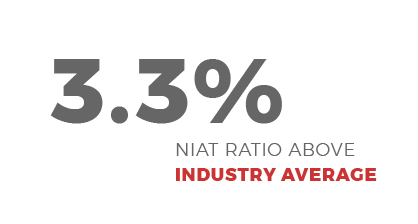 CONTACT US TODAY.
LEARN MORE ABOUT OUR CAPABILITIES AND EXPERIENCE
Connect with Us