March 4, 2013
IMI Revenues and Profits Up in 2012
March 4, 2013, Laguna, Philippines – Integrated Micro-Electronics Inc. (IMI), a leading worldwide provider of electronics manufacturing services (EMS) and power semiconductor assembly and test services (SATS), reported US$661.8million in consolidated sales revenues in 2012, up by 15 percent from US$575.5 million in 2011, on acquisitions as well as business expansion of key customers.
Sluggish global economic growth, lower capacity utilization, and higher labor costs caused some headwinds on IMI's margins, resulting in a consolidated net income of US$5.4 million in 2012. This, however, represents a vast improvement from US$3.3 million in 2011.
Arthur Tan, IMI president and chief executive officer, said, "IMI generally performed much better last year than it did in the previous year in spite of the very daunting global economic scenario. More important, we have begun to see the synergies we were expecting from our acquired entities."
Tan added that this development augurs well for future business, with its European sites posting historical highs in monthly sales in the second half of 2012. Moreover, for the year 2012, 12 new customer programs commenced mass manufacturing. "That's a sign that the confidence level for the economy in general, and IMI in particular, is on the upswing," Tan said. "We see this continuing into the first quarter of 2013, so this year we will optimize our capacity utilization to match our global customers' requirements."
Subsidiaries in Europe and Mexico posted US$182.2 million in combined revenues in 2012, while another subsidiary, PSi Technologies Inc., contributed US$45.6 million.
The company's operations in China and Singapore posted US$276.7 million in combined revenues in 2012, a slight decline of 1 percent due to delay in transition to new models.
The Philippine operations generated US$159.1 million in revenues, a 3 percent increase from 2011 on the back of strong programs in the automotive, industrial, and storage device sectors.
The company's balance sheet remains robust with a cash balance as of end-December 2012 of US$56.2 million. Current ratio and debt-to-equity ratio are 1.56:1 and 0.46:1, respectively.
Other News
IMI will always be relevant, if not on the leading edge of the next big thing."
Arthur R. Tan, Vice Chairman and CEO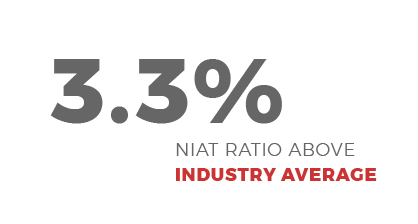 CONTACT US TODAY.
LEARN MORE ABOUT OUR CAPABILITIES AND EXPERIENCE
Connect with Us