November 19, 2013
IMI Starts Manufacturing for JCS
November 19, 2013, Laguna, Philippines – Integrated Micro-Electronics Inc. (IMI), a leading provider of electronics manufacturing services (EMS) and power semiconductor assembly and tests services (SATS), started manufacturing HVAC (heating, ventilation and air conditioning) and blower units for Japan Climate Systems Corporation (JCS) in its Guadalajara, Mexico plant in July 2013.
A formal manufacturing line inauguration ceremony was held in October with Toshiki Hiura,  president of JCS, and Arthur R. Tan, president and chief executive officer of IMI.
JCS, a Japanese corporation that develops, manufactures, and sells air conditioning, thermal control, and cooling apparatus for automobile and industrial machinery, is outsourcing to IMI the development of small plastic molds and plastic injection, and complete product assembly of HVAC and blower units intended for Mazda cars. Mazda is one of the main shareholders of JCS.
Hiura said, "JCS is growing with its customer Mazda. As Mazda expands its business in Mexico as a part of its strategy to better serve North American, Latin American, and European demand, we have likewise established our presence in Mexico in an IMI facility."
"The manufacturing line in IMI's Mexico plant is our second global strategic production center following China," added Hiura.
Tan said, "We are glad to partner with JCS in its manufacturing strategy for its HVAC and blower units.  Through this partnership, we also expand our company's business in automotive electronics, especially for the North American market."
Aside from Mexico, IMI has manufacturing sites in the Philippines, China, Singapore, the United States, Bulgaria, and the Czech Republic, enabling the company to assist original electronic equipment makers serving regional or international markets.
Other News
IMI will always be relevant, if not on the leading edge of the next big thing."
Arthur R. Tan, Vice Chairman and CEO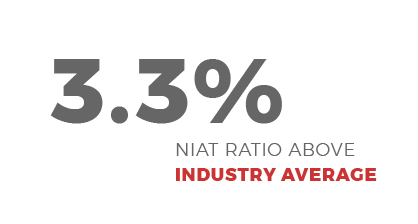 CONTACT US TODAY.
LEARN MORE ABOUT OUR CAPABILITIES AND EXPERIENCE
Connect with Us