May 27, 2015
IMI Suppliers' Day: Strengthening Collaborative Partnerships
May 27, 2015, Laguna, Philippines— Integrated Micro-Electronics Inc. (IMI), one of the leading worldwide providers of electronics manufacturing services (EMS) and power semiconductor assembly and test services, held its first ever Suppliers' Day for its global suppliers on May 18 at Mission Hills Resort in Shenzhen, China.
The event was organized as acknowledgment and recognition of the various contributions of supplier partners to IMI's success having reached its status as the 18th largest EMS provider in the world. Apart from thanking them for their constant support, the event was also aimed at fostering mutual trust and strengthening relationships between IMI and its supplier partners from all over the world.
IMI president and chief executive officer Arthur Tan said, "IMI has proven itself; it has good track record. This would not have come to fruition without everybody doing his part. We would not have been successful as we now are if there was no collaborative relationship between us."
"We had no second thoughts about 'Winning Together' as an appropriate theme for this event and I hope every one of us here realize the value, importance and seriousness of our partnership," said Linardo Lopez, IMI chief procurement officer.
"Change is inevitable as we move forward. While some changes may be unsettling, these changes also signify more opportunities for growth. As we continue to strengthen our collaborative partnership, implementation of changes will result to a better and stronger IMI. A better and stronger IMI means more business for you, our valued partners. We at IMI cannot do it alone. If we win, you also win. This is winning together," Lopez added.
Gilles Bernard, IMI chief operations officer, assured the participants that the company remains poised for a revenue growth faster than competition, and continuously aims for new projects from a robust sales pipeline.
Bernard also announced that additional manufacturing facilities are expected in Bulgaria, Mexico and China along with the continued shift to higher concentration in automotive and industrial segments.
"Five years ago, we were not into safety-related automotive products, but now we are. Today, we are being audited by well-known and reputable tier one suppliers as well as automotive makers. We continue to pass these audits because our excellent quality is also a reflection of yours," Bernard said.
"Although results are not always good, we consider those as opportunities to grow and improve. As we strive to continuously win together, all of the things that we ask of you will eventually lead to your greater participation in our growth and profitability. We foresee long term partnerships. Together we can achieve a sustainable business," he added.
One of the objectives of the event is the alignment of quality standards for both IMI and its partner suppliers. Tan spoke about maintaining the same level of quality and excellence.
"Our customers entrust to us their family jewels, but these would not have been given to us if we didn't make deliberate choices. Similarly, you have to make hard decisions. Zero DPPM (Defective Parts Per Million), for example, is not going to happen if the materials we receive from our partners are not at the same level that we require of ourselves. We are bound by your components. The fundamental quality of our products rests on your quality levels," Tan said.
Winning together. Improving together. Growing together. "We continue to rally all IMI employees and stakeholders to continue driving the efficiencies we've already started, capitalizing on being able to be in the right market at the right time and maintain the best customers in the world. As we do so, we want to maintain meaningful strategic partnerships," Tan said.
IMI's top officials handed plaques of appreciation to a select group of 24 suppliers for their continued support and contribution to IMI. After the morning activities, the participants were treated to a golf tournament in the afternoon.
IMI ranks 18th among the largest EMS providers in the world today as published by the Manufacturing Market Insider. The list is based on the 2014 EMS-related revenues of these companies.
About IMI
Integrated Micro-Electronics Inc. (IMI) is one of the leading global providers of electronics manufacturing services (EMS) and power semiconductor assembly and test services with manufacturing facilities in Asia, Europe, and North America. It serves diversified markets that include those in the automotive, industrial, medical, telecommunications infrastructure, storage device, and consumer electronics industries. Committed to cost-effective and innovative customized solutions (from design and product development to manufacturing and order fulfillment), the company's comprehensive capabilities and global manufacturing presence allow it to take on specific outsourcing needs. A subsidiary of Ayala Corporation, IMI is listed on the Philippine Stock Exchange. For more information, visit www.global-imi.com.
Press Contact:
Frederick Blancas
IMI Strategic Planning and Marketing
Mobile Phone +63917 8632070
E-mail Frederick.Blancas@global-imi.com
Website www.global-imi.com
Other News
IMI will always be relevant, if not on the leading edge of the next big thing."
Arthur R. Tan, Vice Chairman and CEO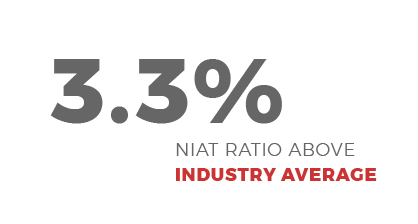 CONTACT US TODAY.
LEARN MORE ABOUT OUR CAPABILITIES AND EXPERIENCE
Connect with Us