December 1, 2014
Integrated Micro-Electronics, Inc. successfully raises Php1,612.50 million through a domestic public offering of primary common shares
December 1, 2014, Laguna, Philippines — Integrated Micro-Electronics, Inc. ("IMI" or the "Company"), one of the world's leading electronics manufacturing services ("EMS") companies, ended the offer period for its domestic public offer on November 28, 2014, successfully raising Php1,612.50 million from the public offering and issuance of 215 million primary common shares at Php7.50 per share (the "Offer").  
The Offer was oversubscribed, having received very strong support from retail investors.
IMI was established in 1980 and after 34 years of operation has become the eighth largest automotive EMS company in the world in terms of revenues.  As of July 2014, the Company has a total manufacturing space of approximately 223,000 square meters in seven countries, with a workforce of over 15,000 employees worldwide. Leading original electronics manufacturers are among IMI's long-standing clients in its wide base of diversified customers, with IMI having single supplier status for 20% of its top 10 customers.  
The use of proceeds will be primarily for capital expenditure, business expansion, refinancing of debt and general corporate purposes.  Capital expenditure and business expansion, which constitute around 70% of the proceeds, will be focused on the Company's global operations in Bulgaria, China, Czech Republic, Mexico and the Philippines.
After the Offer, IMI's public float will increase from 10.26% to 20.70%, thereby also ensuring that IMI is well-above minimum public float requirements. The listing date for the Offer shares is scheduled on December 5, 2014.
BPI Capital Corporation ("BPI Capital") is the Issue Manager, Bookrunner and Lead Underwriter for the Offer; Investment & Capital Corporation of the Philippines (ICCP) and SB Capital Investment Corporation are Participating Underwriters. BPI Capital was also the advisor for IMI's listing by way if introduction in 2010.
Other News
IMI will always be relevant, if not on the leading edge of the next big thing."
Arthur R. Tan, Vice Chairman and CEO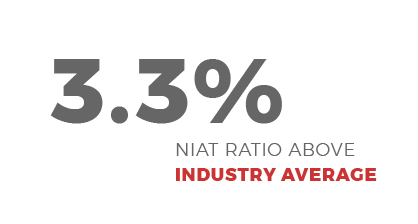 CONTACT US TODAY.
LEARN MORE ABOUT OUR CAPABILITIES AND EXPERIENCE
Connect with Us