February 8, 2021
How Your Virtual Cart Can Save Your Wallet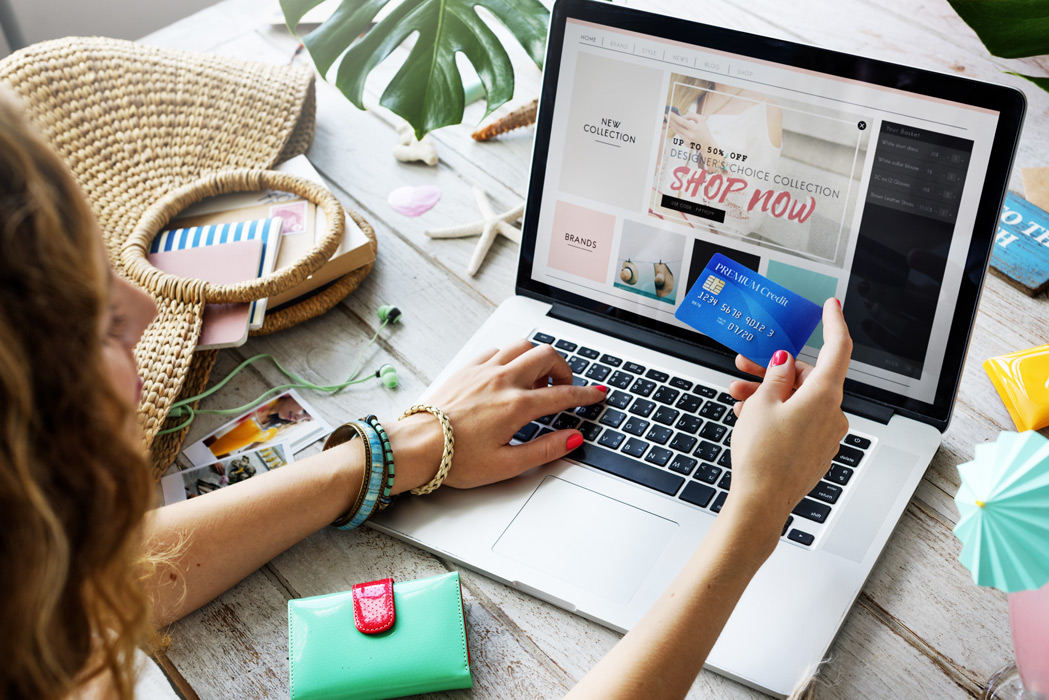 Want to shop smarter this year? Find out how to navigate online stores to get more bang for your buck!
With more and more retailers and customers going digital, online shopping is proving to be a convenient way to buy what we need and want. No long lines, no big crowds, no store hours, and more choices. 
Sometimes, too many choices can be overwhelming and confusing. How can you make the most out of your online shopping experience?
How to shop safely online
First things first: security. Before we get cart-happy, here are some important tips for shopping safely online.
Shop with reputable retailers. Only shop on websites you know and trust. If you're new to online shopping, get advice from friends. Bookmark your favorite websites. Don't type the retailer's name into your browser bar--a typo could direct you to a fake site that looks exactly like the real one. You might unknowingly give scammers your credit card information.
Always look for the lock. A lock icon in the browser bar means that the website uses SSL (secure sockets layer) encryption. The URL should also start with "https" and not "http."

Don't use public Wi-Fi.  Shopping online requires sensitive information like your name, address, and credit card number--data that makes you vulnerable to identity theft.

Use a VPN. If you have to use public Wi-FI, protect yourself with a VPN (virtual private network). This enables you to use an encrypted Internet connection that acts as a secure "tunnel" for data.
Choose a strong password. Use lower and uppercase letters, numbers, and symbols. Avoid passwords that contain personal information, like birthdays, your pet's name, or your favorite musician or sports team. Don't use the same password for different websites.
Shop with a credit card, not debit. Don't give sellers or hackers direct access to your bank account.
Check your statements regularly. Don't wait for the end of the month. Do online and check your electronic statements for fraudulent charges.
How to shop smart online
It's tempting to click away and just keep adding products to your cart. But before you get trigger-happy, here's a checklist to help you make smart purchases.
Consider your needs. The same way that you write down what you need before you hit the grocery store, a list will keep your shopping from turning into a spree. 
Do your research. When you've decided on items you need to buy, do some detailed research. Which brand or model is best for you? What features do you need? 
Read the fine print. From descriptions and warranties to guarantees and return policies, always read the fine print on retail websites.
Read comments and reviews. Find out what previous buyers have to say about the product before making a purchase. Pay special attention to negative reviews to get a clearer picture of product quality.

Check the location. Is the online seller based locally or abroad? If it's something you need badly, consider that international shipping will take longer.
How to get the best deals online
Now that you know how to shop safe and shop smart, here are some tips to help you save when shopping online.
Compare prices. Use Google Shopping to compare prices between different vendors.
Put your wishlist items in your virtual shopping cart. This way, you'll get emails notifying you about price drops and other promos for those items.
Check coupon sites. Get more for your money with promo codes, coupons, and vouchers. If you live in the Philippines, here are some websites you can look at:
Plan big purchases based on the best times to buy. Wait for payday sales and anniversary promos. Buy an air conditioner or outdoor furniture at the height of the rainy season. Purchase your electronics during Black Friday sales. The retail industry has seasons, so take advantage of them.
Keep these tips in mind the next time you shop online to avoid buyer's remorse. This way, everything you own will be an item you need, love, and will enjoy using over and over again. Happy shopping!
As one of the Top 20 EMS companies in the world, IMI has over 40 years of experience in providing electronics manufacturing and technology solutions. 
At IMI, we believe that humanity drives technology, and we direct our passion at solutions that enhance our way of living.  With more than 400,000 square meters of factory space in 22 factories across 10 countries, we are positioned to build your business on a global scale.
Our proven technical expertise, worldwide reach, and vast experience in high-growth and emerging markets make us the ideal global manufacturing solutions partner.
Let's work together to build our future today.
Other Blogs