December 7, 2020
Sports and COVID-19: Challenges and Changes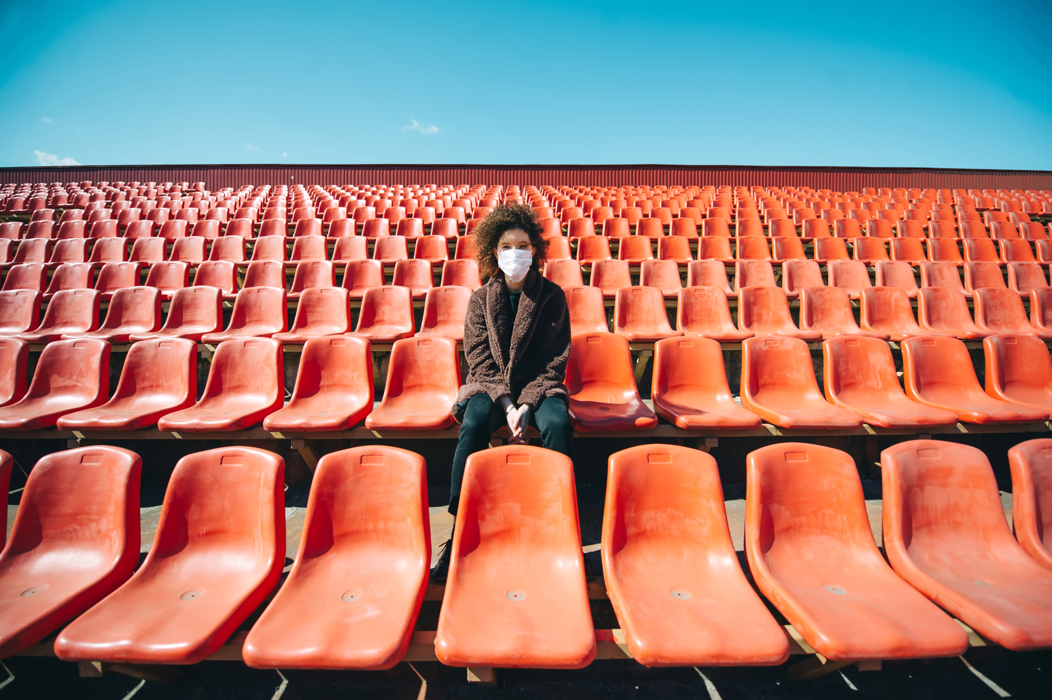 The COVID-19 pandemic left stadiums around the world dark and empty for the better part of the year, with sports leagues sustaining massive losses in revenue and many fans missing the excitement of watching a game live. We take a look at innovations and technologies that have kept the athletic fire aflame despite the empty bleachers.
From Formula One and football to basketball and baseball, the COVID-19 pandemic called a timeout on sports all over the world.
For the first time in its history, the Boston Marathon was canceled, ending "a 124-year run that had persisted through two World Wars, a volcanic eruption and even another pandemic."
Last March, the Automobile Club de Monaco (ACM) announced the cancellation of the 2020 Monaco Grand Prix—a first since the 1954 season. In the same month, the NBA suspended its 2019-20 season after Utah Jazz player Rudy Gobert tested
positive for COVID-19.
The first major disruption to the Olympics since World War II, the 2020 Summer Olympics in Tokyo was postponed to 2021. "Live sports represent one of the most important programming opportunities for broadcasters in terms of the ability to bring in advertising revenue and attract and retain subscribers," Kirstine Stewart, Head of Shaping the Future of Media, Entertainment, and Culture at the World Economic Forum said of the postponement. "Already, billions of dollars of the most popular advertising inventory have vanished as a result of the suspension of the major sports leagues around the world."
The business of sports There are three primary income streams for sports leagues, as enumerated in this article by the World Economic Forum:
Broadcasting (sales of media rights)
Commercial (sponsorship and advertising partnerships)
Match day revenue (ticketing and hospitality)
In a report by Sport Business Consulting, the value of the global sports industry was estimated to be USD471 billion in 2018. Global sports media was valued at USD49.5 billion, 60% of which was accounted for by just ten sports leagues.
From broadcasting networks and venues to trainers and stadium employees, the pandemic has had a devastating effect on the entire sports ecosystem. According to analysis commissioned by ESPN, the pandemic-induced disruption of U.S. sports league events could cause revenue losses of at least USD12 billion and hundreds of thousands of jobs. Data revealed potential television revenue losses at USD2.2 billion and that USD371 million in wages have been lost.
Changing the game
Let's take a look at how the pandemic has accelerated innovation and digital transformation in the world of sports.
Filling the gaps
The loss of live sports had major sports networks scrambling for replacement programming. Archived content, documentaries, and news coverage on the pandemic's impact on sports leagues hit the airwaves.
The NFL and the NBA offered free streaming of past games on their subscription streaming services. Three hours after the NFL launched the free offering, there was a 500-fold increase in average daily sign-ups for the service.
A virtual crowd
The NBA brought a digital courtside experience to fans with Microsoft Teams. Projected on 17-foot video screens during telecasts, 300 fans using "Together Mode"  cheered for their teams. "Our goal is to create an enjoyable and immersive experience where fans can engage with each other and maintain a sense of community as we restart the season under these unique and challenging circumstances," the NBA's head of Next Gen Telecast, Sara Zuckert, said in a statement.
(Also read: Six Trends Emerging from COVID-19)
A fresh perspective
Fans of the English Premier League watched games from a completely different view, and one they had control over thanks to Intel Sports True View. With dozens of cameras placed throughout the stadium, fans could choose which perspective to watch the game from—the ball, the referee, or even a particular player—online and in real-time.
The need for speed: sim racing
Instead of the deafening roar of engines, it was a deafening silence for top motorsport races around the world. Kept off the track, they turned to virtual reality to burn some rubber. NASCAR drivers joined The Replacements 100 race, which was streamed on Twitch and had more than 70,000 unique viewers over the two-hour broadcast. Meanwhile, The Race's All-Star Esports Battle pitted Formula One stars Max Verstappen and Lando Norris with IndyCar drivers Felix Rosenqvist and Simon Pagenaud and top virtual racers.
"Unlike traditional races, all our competitors will not be in the same place—eliminating any concerns of transmitting the virus," said Andrew van de Burgt, Head of Motorsport of The Race. "This is the beauty of virtual racing—we'll have 40 racers competing around the world from their own homes and then thousands of fans also watching without having to leave their couch."
Playing it safe: resumptions and precautions
By the middle of 2020, several sports leagues returned to their playing fields, albeit with stringent health and safety protocols in place.
After a four-month delay, the 2020 season of Formula One was back on track with special measures to prevent the spread of COVID-19. The first eight races were run without spectators, a first in the sport's history. Team size was reduced for physical distancing, and everyone was required to undergo tests before traveling to and upon arrival at the circuit. They were then tested every five days. From July to September, they conducted 47,000 tests for COVID-19. As of this writing, three F1 drivers have tested positive for COVID-19, the latest being seven-time champion Lewis Hamilton.
In Germany, the Bundesliga conducted more than 1,700 tests before play resumed. All personnel was tested twice a week, with tests done 24 hours before a game. Those who tested positive were not allowed to enter the stadium. On top of mandatory daily testing, the Spanish professional football league La Liga also assigned inspectors to each club to ensure they were adhering to safety protocols.
The NBA restarted its season in July, with 22 teams playing in a "bubble" isolation zone in Florida. Aside from the usual safety measures such as regular testing, limited contact, and frequent disinfection of equipment and courts, the NBA also used sophisticated gadgets such as a Bluetooth-enabled smart thermometer, a pulse oximeter, and a smart ring to measure body pulse, activity, heart rate, and skin temperature. But as they prepare for the next season outside of the bubble and with new protocols in place, 48 players have tested positive for COVID-19.
(Also read: Positive Results: The R&D Behind COVID-19 Diagnostics)
Changing the rulebook
Clearly, all these precautions still cannot completely guarantee a playing field free of COVID-19. Even with the approval and distribution of COVID-19 vaccines, the difficulties and challenges caused by the pandemic will likely carry over to 2021. What changes can the global sports industry make to protect its revenue and forge a deeper connection with fans? Here are some recommendations from consultancy and advisory firm Deloitte and UK-based marketing and advertising agency MediaCom.
The pandemic has proven that the sports industry may be too dependent on broadcasting networks for the bulk of its revenue. As a whole, the industry needs a more diversified content strategy that goes beyond dependence on live sports coverage and explores direct-to-consumer (D2C) services to distribute content.
Establishing a year-round, two-way relationship with fans to keep them engaged when they're not filling up stadium seats is critical. Actively engaging with fans on social media platforms and wider esports adoption could also help widen the fan base.
Organizations also need to make sports arenas safer and more attractive to fans. Contactless technology, stronger Internet connectivity, and player-fan engagement exclusive to the live venue should be considered.
There is nothing quite like the excitement and fanatical devotion that comes with sports. On courts and fields, racetracks and dirt roads, we witness the strength of the human spirit. For many spectators, these athletes are their role models and heroes. There would be no better sports drama than the industry's triumphant victory over the challenges of this pandemic.
As one of the Top 20 EMS companies in the world, IMI has over 40 years of experience in providing electronics manufacturing and technology solutions. 
At IMI, we believe that humanity drives technology, and we direct our passion at solutions that enhance our way of living.  With more than 400,000 square meters of factory space in 22 factories across 10 countries, we are positioned to build your business on a global scale.
Our proven technical expertise, worldwide reach, and vast experience in high-growth and emerging markets make us the ideal global manufacturing solutions partner.
Let's work together to build our future today.
Other Blogs