April 8, 2015
IMI: 18th Largest EMS Provider in the World
April 8, 2015, Laguna, Philippines — Integrated Micro-Electronics Inc. (IMI), a provider of electronics manufacturing services (EMS) and power semiconductor assembly and test services, now ranks 18th in the latest list of Manufacturing Market Insider for the top 50 EMS providers in the world. The list is based on the 2014 EMS-related revenues of companies.
IMI has moved up from its previous rank of 21st.
Two companies from Taiwan remain in the first and second place, Hon Hai Precision Industry (Foxconn) and Pegatron. Singapore's Flextronics stays 3rd in the list.
IMI recorded $800 million in EMS-related revenues for 2014, a 13.9 percent year-on-year growth.
Manufacturing Market Insider is the first and only publication dedicated to contract manufacturing of electronics.
A great year in 2014
IMI president and chief executive officer Arthur Tan said during the company's annual stockholders' meeting on April 6, "The year 2014 was a great one. We surpassed the EMS industry growth rate in 2014 and our financials in the previous year."
In 2014, IMI total revenues went up by 13 percent to $844.5 million, from $745.0 million in 2013—a growth faster than the global EMS industry, which posted a single-digit growth rate.
Tan mentioned, "We have opportunities for growth. The world is shifting, and there's a lot of focus on Asia, which also bodes well for us because majority of our manufacturing sites are in the region."
"Asia is also a growing consumer market, and products must be designed and developed, a role being fulfilled by our other global sites. Thus we can claim that we have the best of both worlds," added Tan.
About IMI
Integrated Micro-Electronics Inc. (IMI) is one of the leading global providers of electronics manufacturing services (EMS) and power semiconductor assembly and test services with manufacturing facilities in Asia, Europe, and North America. It serves diversified markets that include those in the automotive, industrial, medical, telecommunications infrastructure, storage device, and consumer electronics industries. Committed to cost-effective and innovative customized solutions (from design and product development to manufacturing and order fulfillment), the company's comprehensive capabilities and global manufacturing presence allow it to take on specific outsourcing needs. A subsidiary of Ayala Corporation, IMI is listed on the Philippine Stock Exchange. For more information, visit www.global-imi.com.
Press Contact:
Frederick Blancas
IMI Strategic Planning and Marketing
Mobile Phone +63917 8632070
E-mail Frederick.Blancas@global-imi.com
Website www.global-imi.com
Other News
IMI will always be relevant, if not on the leading edge of the next big thing."
Arthur R. Tan, Vice Chairman and CEO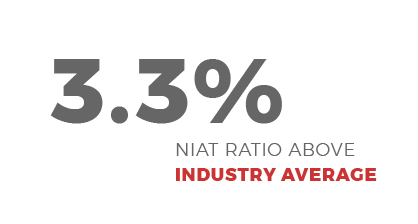 CONTACT US TODAY.
LEARN MORE ABOUT OUR CAPABILITIES AND EXPERIENCE
Connect with Us