December 5, 2014
IMI Completes Public Offering of Shares
December 5, 2014, Laguna, Philippines – Integrated Micro-Electronics Inc. (IMI), a Filipino-owned company and one of the leading providers of electronics manufacturing services (EMS) in the world, has completed its public offering of 215,000,000 common shares at an offer price of PHP7.50 per share. The offer shares have been listed on the Philippine Stock Exchange today, December 5, 2014.
Arthur Tan, IMI president and chief executive officer, said, "We're very proud to have completed our offer successfully, especially with strong interest and support from the investment community."
IMI, which ranks 21st on the latest list of top 50 EMS providers in the world of Manufacturing Market Insider, intends to use the net proceeds from the offer for capital expenditure, business expansion, refinancing of debt and general corporate purposes.
IMI chairman Jaime Augusto Zobel de Ayala said, "IMI has come a long way since its listing by way of introduction in 2010. In the past four years, its operations and revenues have steadily increased, boosting its position as a global manufacturing pillar for the Ayala group."
IMI earlier reported that its nine-month revenues expanded 19 percent to USD650.1 million, resulting in a surge in the nine-month net income to USD21.0 million in 2014.
Tan also said that IMI stays relevant as "it plays in an industry that has become an intrinsic, and driving, part of the global economy. We are very much aligned with the global megatrends and we participate in shaping the future."
IMI, Tan added, is focused on high-growth, nontraditional product niches "with high-quality requirements and opportunities for customization such as those found in automotive, telecommunications infrastructure, industrial, and medical electronics markets."
BPI Capital Corporation served as the bookrunner, issue manager and lead underwriter for the public offer, with Investment & Capital Corporation of the Philippines and SB Capital Investment Corporation as participating underwriters.
About IMI
Integrated Micro-Electronics Inc. (IMI) is one of the leading global providers of electronics manufacturing services (EMS) and power semiconductor assembly and test services with manufacturing facilities in Asia, Europe, and North America. It serves diversified markets that include those in the automotive, industrial, medical, telecommunications infrastructure, storage device, and consumer electronics industries. Committed to cost-effective and innovative customized solutions (from design and product development to manufacturing and order fulfillment), the company's comprehensive capabilities and global manufacturing presence allow it to take on specific outsourcing needs. IMI is the 21st largest EMS provider in the world in terms of 2013 EMS revenues based on the list of Manufacturing Market Insider. A subsidiary of Ayala Corporation, IMI is listed on the Philippine Stock Exchange. For more information, visit www.global-imi.com.
Press Contact:
Frederick Blancas
IMI Strategic Planning and Marketing
Mobile Phone +63917 8632070
E-mail Frederick.Blancas@ph.global-imi.com
Website www.global-imi.com
Other News
IMI will always be relevant, if not on the leading edge of the next big thing."
Arthur R. Tan, Vice Chairman and CEO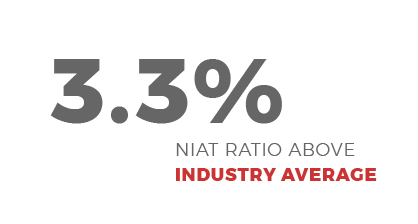 CONTACT US TODAY.
LEARN MORE ABOUT OUR CAPABILITIES AND EXPERIENCE
Connect with Us