March 16, 2020
IMI Undertakes Preventive Measures to Manage the Impact of the Covid-19 Pandemic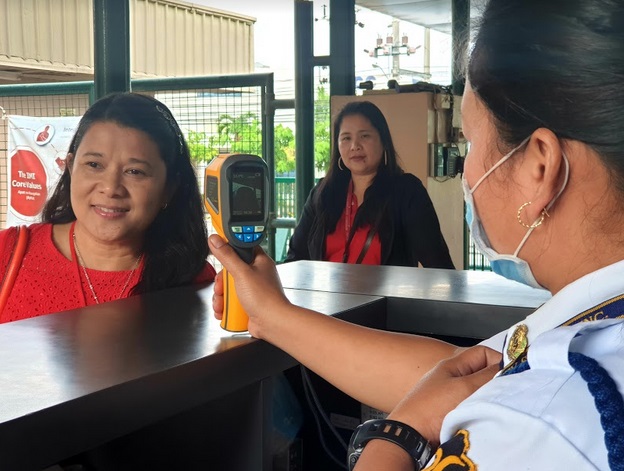 March 16, 2020, Laguna, Philippines — In line with the Company's commitment to protecting public health and safety, particularly the safety of our employees, and to ensure business continuity amidst the outbreak of the Covid-19, Integrated Micro-Electronics is undertaking the following measures to address the impact of the virus to the business operations and the entire workplace:
Guidelines on Workplace Safety
Deployment of workplace measures such as temperature checking, regular disinfecting of work areas and consistent internal communications on personal hygiene and other preventive measures.
Postponement or cancellation of non-essential business travels and trips to "high risk" countries.
Observance of mandatory 14-day quarantine period and strict requirements on securing medical clearance prior to reporting for work for employees and visitors who just arrived from travel (both overseas and inter-city).
Designated receiving areas for local and foreign visitors as part of strict preventive measures
Issuance of guidelines on work-from-home/teleworking arrangements that will ensure employee productivity and submission & update of deliverables
The observance of social distancing measures by encouraging teleconferencing and other web-based meetings
Local Commercial Operations
Release of letter to all customers informing them of the government's decision to raise the Code Alert System in the country to Code Red Sublevel 2 which includes the implementation of the NCR Community Quarantine.The communication also clarifies the guidelines of the government mandate and indicates how the company is addressing the situation.
Key points included in the letter are as follows:
Number of employees residing in Metro Manila: 817/5,500 or 14.8%
Travel of employees to/from Metro Manila still allowed provided they will present valid company identification to the authorities in order to pass through the checkpoints
No stoppage of work implemented; production to continue as planned
No significant impact on flow of goods, raw materials and finished products
Ongoing airports and seaports operations for logistic purposes; Arranging back-up ports through Clark or Batangas for incoming/outbound shipments
Periodic risk assessment of commercial impact based on customers' feedback
In line with IMI's standard protocol on business contingency, an implementation task force team composed of six (6) key managers was formed that will regularly monitor the progress of the situation and will provide real-time feedback and updates on all business aspects such as manpower, materials, customer communication, manufacturing operations, communication and financing/funding. The Business Continuity Planning escalation protocol will be observed by the Company's Emergency Response Team.
The evolving status of the Covid-19 issue will likely to have impact on IMI's operations. However, the company is continually assessing the situation and developing action plans to minimize the potential impact on the business.
About IMI
Integrated Micro-Electronics Inc. (IMI), the manufacturing arm of AC Industrial Technology Holdings, Inc., a wholly-owned subsidiary of Ayala Corporation, is among the leading global manufacturing solutions expert in the world.  IMI now ranks 17th in the list of top 50 EMS providers in the world by the Manufacturing Market Insider (March 2019 edition), based on 2018 revenues. In the automotive market, it is the 5th largest EMS provider in the world per New Venture Research. 
IMI specializes in highly reliable and quality electronics for long product life cycle segments such as automotive, industrial electronics and more recently, the aerospace market.
From its 21 manufacturing plants across ten different countries, IMI provides engineering, manufacturing, and support and fulfillment capabilities to diverse industries globally.
For more information, visit www.global-imi.com.  
Other News