February 18, 2021
#IMIStories: Growth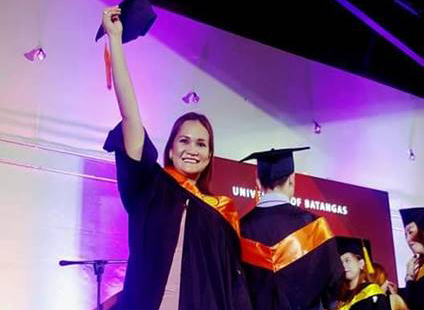 What began as a spur of the moment decision for Jenet Tuiza 24 years ago has become a lifelong commitment to continuous growth and learning. This is her story with IMI.
This February 2021 marks my 25th year of service in IMI. I began my career with the company as a production operator in small group quality circles, working on integrated circuits (IC) elements for a multinational company that specializes in imaging, document, and healthcare and material solutions.
I have always valued growth and learning, joining Continuous Improvement Team (CIT) conventions and encouraging my colleagues to take part as well. A company-wide program, CIT encourages employees to form a small group, preferably three to eight members from the same work area. The objective of each group is to participate in developmental and problem-solving activities that would not only expand our own skill sets but also help to increase company productivity and quality as well.
Despite my busy schedule, I've also made an effort to join various CSR programs initiated by IMI. It's important to give back where and when we can. I have been conscientious about my attendance and improving the quality of my work. I find all these activities helpful in building my confidence: I have learned to deal with different kinds of people, from suppliers to colleagues to top management. It helped me transition from production operator to Hazardous Substance Process Management (HSPM) Clerk.
As an HSPM Clerk, I am responsible for requesting, checking, completing, and database uploading of HSPM documentation requirements from all global HSPM requests that meet customer HSPM requirements.
"IMI gave me an opportunity to dream more and have a bigger vision for myself." - Jenet Tuiza, HSPM Clerk
But I would have to say that the highlight of my IMI story was when I was granted a scholarship under IMI's Expanded Tertiary Education Equivalency and Accreditation Program (ETEEAP). The ETEEAP of the Commission on Higher Education (CHED) is an educational assessment scheme that recognizes knowledge, skill, and prior learning attained by individuals from non-formal and informal educational experiences.
Because of this scholarship, I was able to graduate with a Bachelor of Science degree in Industrial Engineering from the University of Batangas. It seemed to be an unimaginable goal for me. I was 40 at that time, with 4 kids. I was juggling work, studies, and family life. And yet, that goal became a reality.
 IMI gave me an opportunity to dream big and have a better vision for myself.
I'm glad that 24 years ago, I accidentally dropped by and applied in IMI. But I know now that it was not by chance, but God's will. IMI made me who I am now, and I am grateful. I continue to hope for a better future not only for myself but for all IMI employees.
As one of the Top 20 EMS companies in the world, IMI has over 40 years of experience in providing electronics manufacturing and technology solutions. 
At IMI, we believe that humanity drives technology, and we direct our passion at solutions that enhance our way of living.  With more than 400,000 square meters of factory space in 22 factories across 10 countries, we are positioned to build your business on a global scale.
Our proven technical expertise, worldwide reach, and vast experience in high-growth and emerging markets make us the ideal global manufacturing solutions partner.
Let's work together to build our future today.
Other Blogs