December 27, 2019
Yuletide Woes: Holiday Traffic Jams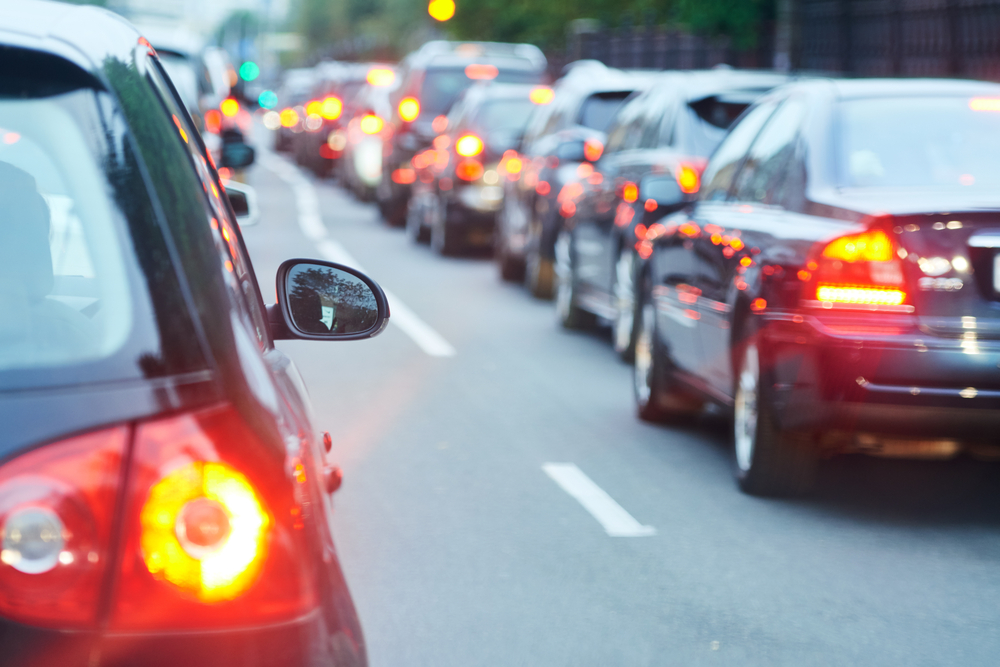 The Philippines has the longest Christmas season in the world, beginning in September and ending on the Feast of the Three Kings. Filipinos do a lot to prepare and celebrate as December nears. There are mall-wide sales for Christmas shopping. There are office Christmas parties, get-togethers with friends, children's Christmas recitals, and big family reunions. Christmas traditions in the Philippines are alive and well, from Simbang Gabi and lights and sounds shows to going Christmas caroling. Some Filipinos take an early Christmas break so they can begin traveling back to the provinces to spend the holidays with their families.
With all of these pre-Christmas activities, most of Metro Manila's streets become a sea of vehicle brake lights—and it's a kind of red that looks less like a holiday and more like a horror show. According to a CNN Philippines article*, the Metropolitan Manila Development Authority (MMDA) expects a 15-to-20 percent influx of daily volume of vehicles coming from the provinces to pass through EDSA as the year ends, with the average possibly peaking to 500,000.
*https://www.cnnphilippines.com/news/2019/9/6/EDSA-traffic-now-worse-than-Christmas-traffic-in-2018.html
Sarah Rodriguez, country head for traffic navigation app Waze, expects a 16% jump in kilometers driven and a 10% increase in its 1.6 million active users over November and December.**
**https://www.scmp.com/news/asia/southeast-asia/article/3035153/manilas-traffic-mess-about-get-even-worse-christmas-nears
Road infrastructure and the public transportation system have not been expanded and developed enough to keep pace with Metro Manila's growth, leading to crippling traffic congestion. Through innovations such as hybrid and electric vehicles, the automotive industry is taking steps to manufacture vehicles that are more environmentally friendly, which is a step towards battling climate change.
But for those who travel to and from work, it's still a soul-crushing situation. Fatigue and stress set in before we even begin our day. And at the end of the workday, we face another exhausting journey home. Loud traffic noises, congested roads, and road rage all become part of the vicious cycle.
It's a stressful, painful waste of time—a lot of time. According to urban planning specialist Felino Palafox Jr., Filipinos lose 9 to 15 years of their life sitting in traffic****. It also costs a lot of money. The Japan International Cooperation Agency (Jica) revealed in a 2018 study that Metro Manila traffic costs the country P3.5 billion in lost opportunities daily, with the amount expected to triple in number by 2030*****.
**** https://www.philstar.com/nation/2019/10/14/1960117/filipinos-lose-9-15-years-their-lives-sitting-traffic-urban-planner
***** https://newsinfo.inquirer.net/970553/jica-traffic-congestion-now-costs-p3-5-billion-a-day-metro-manila-traffic-jica-cost-of-traffic
It also takes a toll on our health. Frequent anxiety, anger, and frustration caused by a lack of control can elevate blood pressure, weaken our immune system, and lead to higher chronic stress.
The traffic situation in Metro Manila may seem horrible and hopeless to one who suffers through it every day—which makes finding ways to cope with traffic congestion even more important. We may not be able to control the bottleneck in front of us, but we can control—or minimize—how it affects us.
Here are some tips that may help when you're stuck in a traffic jam.
Breathe deeply. Relax your hands on the steering wheel and take several slow, deep, cleansing breaths.
Listen to music. Singing is a natural antidepressant, with your body releasing endorphins and oxytocin with every note.
Change your perspective. Reframe the situation in a more positive light: you're not stuck in traffic, but now have more time to listen to your favorite podcast or radio show.
Let technology help you. Use traffic navigation apps for the best route.
Don't drive alone. If you can arrange a carpool with friends or colleagues, you'll save on gas, spend fewer days with yourself behind the wheel, and have someone to pass the time with.
Other Blog