July 25, 2019
The Growing Importance of Vision Technology Services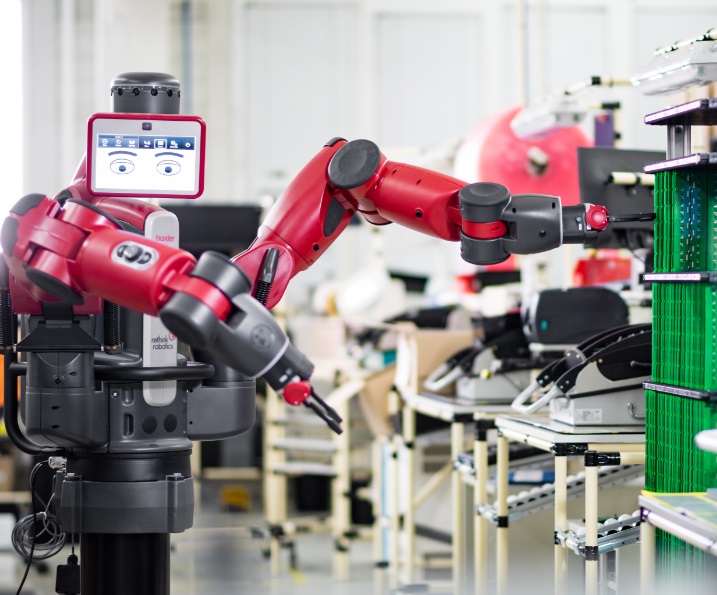 July 25,2019,Philippines—For decades, smart cameras or machine vision technology services have been extremely helpful in making high-quality manufacturing processes faster and more efficient. However, it was only recently that they have become practical for use thanks to the improvements in consumer electronics and the development of easy-to-use vision technology services software. This made them more widely used in the global manufacturing industry.
Naturally, the capabilities of cameras have also tremendously improved along with the ever-advancing technologies which allowed them to continuously be of greater importance in the global manufacturing industry. Learn more about the key factors pushing for the growing importance of machine vision technology services in today's global manufacturing here.
The rise of automation
Changing the global manufacturing landscape with every new innovation, technology is perhaps the most influential force in the industry and the whole world. Not only has it helped the industry push through its limits, but it has also dictated every manufacturing trend that has ever existed.
Currently, in the early years of Industry 4.0, also known as the digital era of automation, the global manufacturing industry has been increasingly relying on vision technology services for many reasons. Such reasons include ensuring the quality of products, shortening the time to market, and reducing production errors.
One great example of a global manufacturing industry that has been great at utilizing vision technology services is the automotive market. Aside from freeing the workers from doing the tedious and dangerous tasks of car manufacturing, the automotive market is incorporating the factors of camera technology such as frame rate, field of view, and megapixels to vehicles in order to enhance their features and offer automated driving assistance to drivers, as well as to make self-driving cars a reality in the future.
Shortage of skilled workers
Following the rise of automation in the global manufacturing industry, there are plenty of people concerned about a number of jobs that automated processes and robots might be taking away from humans. In reality, however, automation will not take any jobs away from human workers as there is actually a shortage of skilled workers in manufacturing.
Microsoft 365 in their 2019 Manufacturing Trends Report shares that the next decade will see employers seeking to place talent in nearly 3.4 million manufacturing jobs, with the 2.7 million to replace the existing workforce as Baby Boomers retire and the remaining 700,000 for new jobs caused by anticipated economic expansion. However, the skills gap between the experienced and entry-level employees, along with the increasingly complicated technology, will mostly leave around two million jobs unfilled.
Although automated processes and robots powered by vision technology services cannot fill all the available manufacturing jobs, they could also be extremely useful in training or assisting entry-level employees and students. Moreover, they would allow manufacturers to allocate their workers to other positions that are in great need of human workers instead of working on easy tasks that could be automated.
Heightening competition
Technology has not only been influential to the global manufacturing industry, but also to the behaviors and demands of the consumers. Due to the rapid technological advancements, manufacturers have been grabbing every opportunity to be pioneers in their market and be the first one to release a better version of products which has only raised the standards of the consumers and further fueled the competition in the industry.
By helping reduce manufacturing errors, produce better product quality at a lower cost, and improve time to market, vision technology services put manufacturers in a good place within the competition and secure a loyal market.
Vision technology services are already extremely important and beneficial to many, if not all, EMS company in the Philippines and in countries around the world, but we could still expect its importance to further grow as Industry 4.0 continues to set in because it holds the key to the future of global manufacturing.
Other Blog