April 15, 2021
Online Learning During COVID-19: Pass or Fail?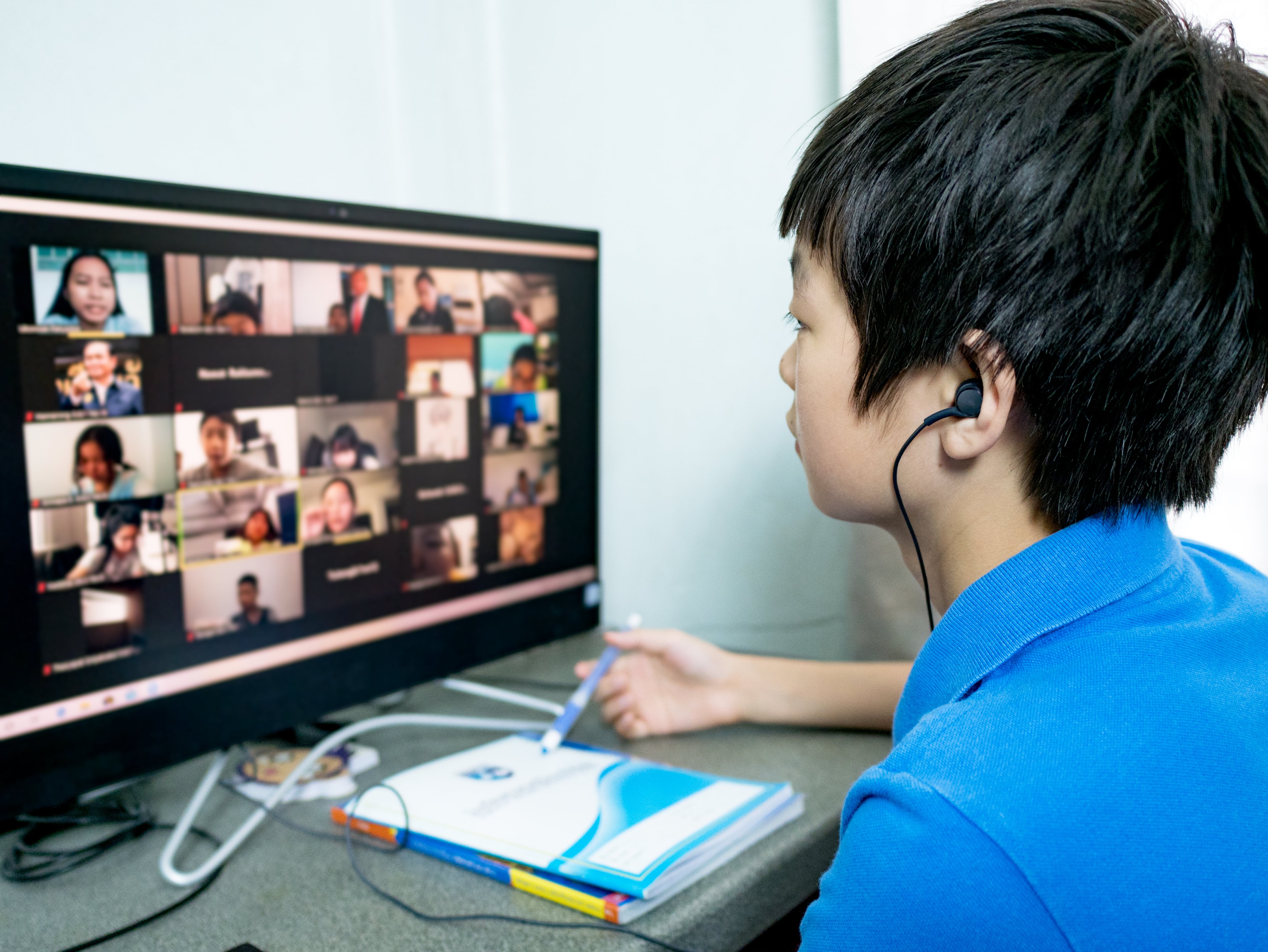 COVID-19 has put schools and universities to the test. What's the score for online learning around the world?
For many students and teachers around the world, it has been a year of online learning, whether exclusively or with face-to-face class interactions. On this particular test, how have most students and educators fared? 
In this article, we take a look at the ways that both students and teachers have benefitted and even thrived in the online classroom. 
Survey says: teachers speak out
Global management consulting firm McKinsey asked teachers from eight countries to rate the efficacy of remote learning during the first four months of the COVID-19 pandemic. The result? They gave it an average score of five out of ten.
For those who taught in private schools, the average rating for remote learning was 6.2. On the other hand, public school teachers gave distance learning an average global score of 4.8. Clearly, the socio-economic status of their students can make a big difference. Those from disadvantaged families may not have consistent access to the Internet and the digital devices needed for online learning. Moreover, they may not have a quiet place for schoolwork in their home. 
However, every cloud has a silver lining. While many will agree that remote learning will never fully capture the richness of the classroom experience, there is still an argument to be made for the advantages of learning in a digital environment. Let's take a look at how some teachers and students have unexpectedly benefitted from online learning.
Stories of success
Better classroom management
A rowdy classroom with students bickering and hitting each other, and even destroying educational materials: this was a typical school day for Veronique Mintz, an 8th-grader in New York City. And it was hardly an environment conducive to learning.
Recorded video lessons have changed that. Now, Veronique's teacher spends less time trying to maintain classroom order and more time explaining mathematical concepts and holding online office hours. 
"The fact that I am learning so much better away from the classroom," Veronique shared, "shows that something is wrong with our system."
Flexibility and autonomy
Many students have benefitted from a less rigorous schedule. No longer tied to the school bell, students can create a routine that works best for them and take greater ownership of their learning. Without teachers hovering over their shoulders, students can be more disciplined about and responsible for their own education.
"I think a few of mine are doing really well getting a taste of more independence," said Lauren Huddleston, a middle school English teacher in Tennessee. "They're taking ownership a bit more because they're no longer under the micromanagement of the school day."
"The reason I enjoy online learning is because of the opportunity to structure my day efficiently," a 10th-grader wrote in a class survey. "I am able to workout, relax, and complete the work in a timely manner, with no distractions."
A clearer picture of student comprehension
Becky Cary, a Biology instructor at Duke University, often had difficulty getting students to answer questions in the classroom. She chalked it up to the fear of being wrong. The polling function in Zoom changed all that. 
With anonymous multiple-choice quizzes, student engagement increased. At the same time, Cary realized that many were having problems understanding the content.
"There were some points where I threw in a question that I thought was going to be an easy one," she told Educate, "to sort of get things going. And just over half the class got that one wrong."
Knowing that "half the room is not with me right now," Cary can spend more time explaining the material.
Reduced social anxiety
Not everyone is cut out for the interpersonal and group dynamics in a typical classroom. In fact, many are hindered by it. Some students have been bullied or feel pressured to fit in. There are the shy students who dread speaking up, as well as the class clowns who thrive on attention.
"The challenge of in-classroom [learning] can be the social interaction," said Lynette Guastaferro, chief executive officer of Teaching Matters, a New York-based nonprofit organization dedicated to increasing teacher effectiveness. "And for some kids, that's actually really hard."
"There are intrinsic characteristics that may allow a child to thrive more under the current circumstances," Josephine Kim, a Harvard University lecturer and licensed mental health counselor, told the Los Angeles Times. Introverted students or those "who process information internally and gain energy from time and space for introspection" would probably do better.
Physics and chemistry teacher Michael Allara saw this for himself. In the previous school year, one of his students was struggling with a class but hesitated to ask questions--so much so that she was at risk of failing the course. 
Her performance took a 180-degree turn with remote learning. She was more engaged online, emailing and texting Allara questions and talking on the phone. She passed the class and graduated high school. 
"These students online were much more willing to speak their voice," Allara said. "All of the sudden you feel comfortable advocating for yourself…That's huge."
Technology for special needs
Twelve-year-old Dalton McKittrick has low vision and is learning braille. On top of that, he uses bilateral cochlear implants and has problems separating speech from background noise in classrooms. 
Seeing his teachers directly in front of him on a computer screen has helped Dalton a lot. He has also benefited from smaller, more quiet digital breakout rooms with other students. His teachers have scheduled more social check-ins online than before, and seem more invested in his emotional well-being.
"It kind of felt good just having your teachers care for you more, because they don't want you to get sick, and they want you to get good grades and all that," Dalton shared.
Enhancing skills for the future
Admittedly, the digital divide can create significant learning losses for many students around the world. However, this global remote learning experiment forced upon us by the COVID-19 pandemic is an opportunity to rethink our education system--one that has remained largely unchanged and untouched by technology.
The digital world is here to stay. Preparing students for Industry 4.0 means sharpening both their technical and transferable skills before they enter the workplace. 
Skills that enable problem-solving, independent work, and collaboration are needed for the future workplace. Online learning helps students develop vital skills such as time management, digital literacy, remote teamwork, and the responsible use of technology. 
There is merit in both online and offline learning. Educators and policymakers should leverage the benefits of both to create a new way of teaching and learning. Blended learning could be the first step towards an IT-based education system that still takes into consideration the social, economic, and geographic situation of both students and teachers. Post-pandemic, we could educate students in a way that is inclusive, data-driven, and personalized.
As one of the Top 20 EMS companies in the world, IMI has over 40 years of experience in providing electronics manufacturing and technology solutions. 
At IMI, we believe that humanity drives technology, and we direct our passion at solutions that enhance our way of living.  With more than 400,000 square meters of factory space in 22 factories across 10 countries, we are positioned to build your business on a global scale.
Our proven technical expertise, worldwide reach, and vast experience in high-growth and emerging markets make us the ideal global manufacturing solutions partner. 
Let's work together to build our future today.
Other Blogs