July 7, 2022
Wearables on the Work Floor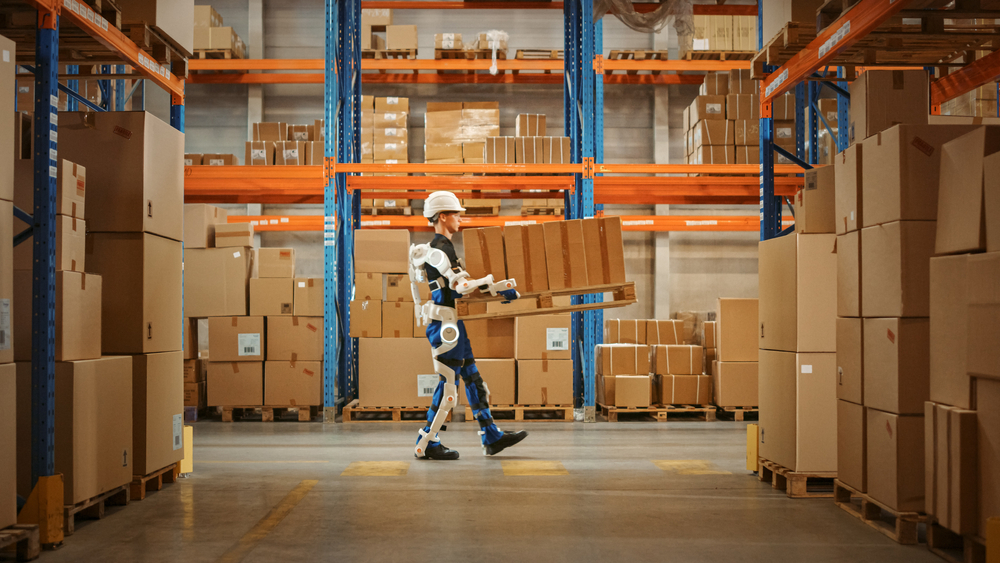 With industrial wearables on the rise, it's a whole new safer, more productive and more efficient work place. Here's a closer look at some of them.
Make way for the industrial revolution—the industrial wearables revolution, that is! 
Today's heavy demand for complex operations and mixed-model assembly on work floors the world over has given rise to a special type of innovation. Gadget portability and hand-held digital devices just don't cut it anymore. Now, these gadgets are built even better: they've become wearable.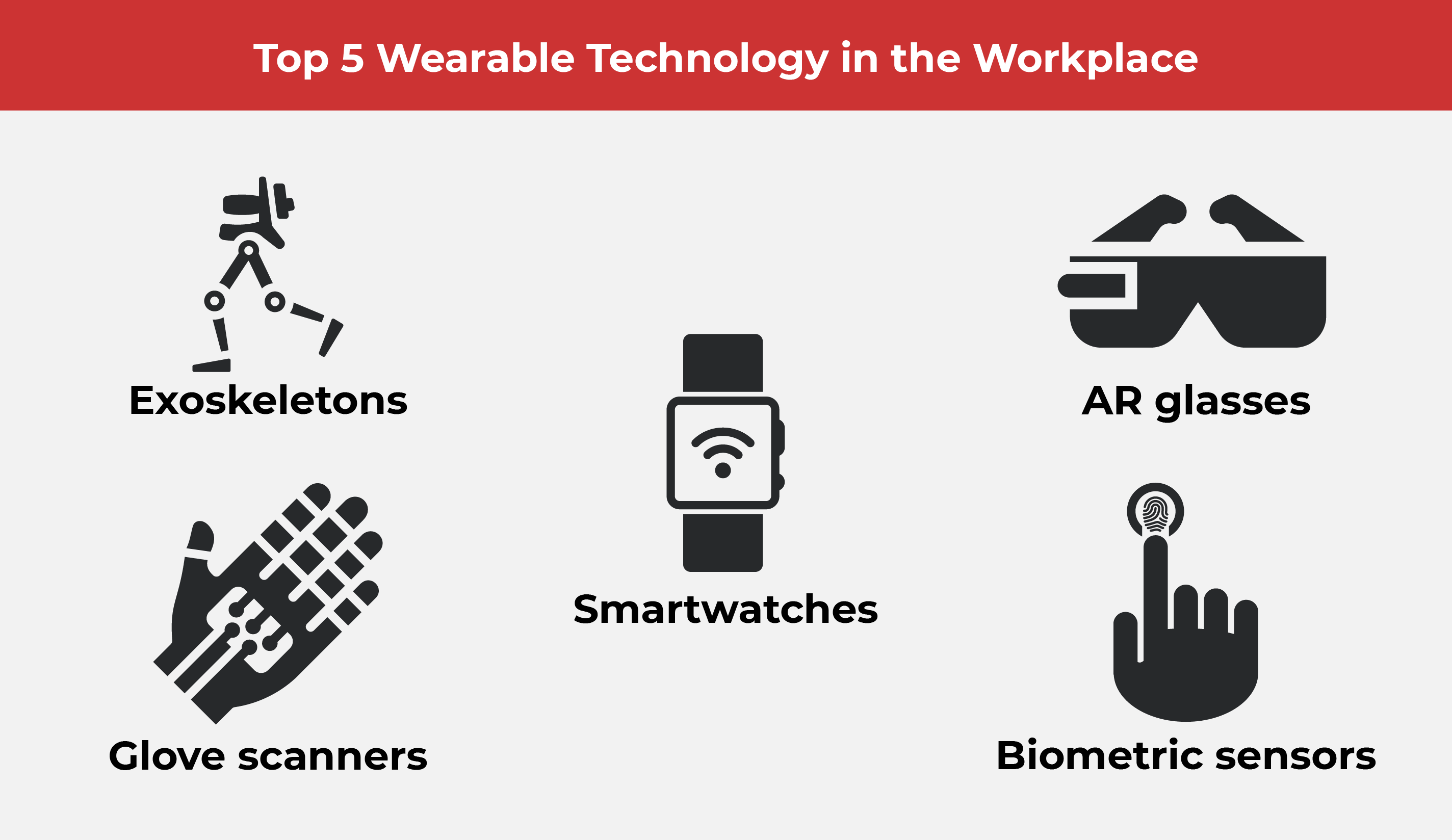 Wearable devices, or simply, "wearables" have been in the market for a while now. Smartwatches, Fitbits, and AR glasses are a few popular examples of wearables.  These days, wearables are making more of a gigantic splash on an industrial, manufacturing level rather than on a typical, day-to-day consumer level. 
The two main qualities that make industrial wearables such wonderful innovations are that they're hands-free and they have connectivity. That means being able to do more while performing a certain task, and cutting out a few manual steps in the process so that the job is done quicker and more efficiently. 
Apart from the growing demand for increased productivity on the busiest manufacturing floors, employee and staff safety are also of equal priority. Companies need to pay attention to physical distancing, reducing human error, avoiding injuries, and ensuring workers' safety on the job as much as increasing productivity levels. The amount of strain and stress from the everyday demands of workers' tasks impact operations and bottom lines. 
Skills and management training are also enhanced with the use of industrial wearables. Valuable knowledge coming from senior members of the workforce is maximized and passed down to junior members when the former are provided with tools that improve mobility and accessibility. 
(Also read: Industry 4.0: How to make manufacturing future-proof)
A Huge Wearables Market
The industrial wearables market is vaster and more segmented than one would think. According to Electronics News Today, the markets for industrial wearables are segmented based on the type of product, its components, the type of industry, and finally geography. With each segment further broken down into sub-segments, an ordinary consumer would be surprised to find out just how many areas of business these types of wearables actually serve, and that these wearables run the range of sensors, processors, optical displays, and headsets. 
Industrial wearables have become very valuable in industries such as logistics, manufacturing, automotive, aeronautics, oil and gas, energy and power, mining, construction, and transportation. When you think of any area of an industry that requires heavy lifting, supply chains, and deliveries, this is where industrial wearables offer a slew of hands-free solutions. 
AR Glasses
Google Glass never really quite took off in the consumer arena, but AR (augmented reality) glasses have become indispensable when it comes to the world of commerce. Airplane and aeronautics companies such as Boeing have long since taken advantage of AR and IoT (Internet of Things) technology in their operations. Boeing technicians use AR glasses in wiring their airplanes. The company has decreased production time by 25% by adopting this technology.
Smartwatches
Statista.com says that an estimated 20.1 million Smartwatches were sold in the U.S. in 2019. Smartwatches are not as indispensable as our Smartphones yet, but these small wonders are fast becoming super gadgets in the world of industry. In the industrial market, Smartwatches owe their popularity to their ease of use for connecting employees with their machines at work. These are not as cumbersome as something one would put (and can easily misplace!) inside one's pocket, yet they can function similarly in the most essential ways. One possible downside is a tiny screen on a watch won't be able to provide larger views as on one's main computer, but it does well on the floor or field. 
Glove scanners
Glove scanners or backhand scanners have taken "portable" and "hands-free" to a super-efficient new level.  Imagine having to scan barcodes in a warehouse carrying a hand-held device for the whole day. While many of these types of scanners are portable to an extent, having to carry such a device around for long hours can become cumbersome. At worst, it may even become a source of developing a wrist injury or condition. With glove or backhand scanners, the job simply becomes so much simpler and easier to carry out because the device is already worn on one's hand. Additionally, many of these glove scanners are equipped with IoT technology, which makes it easier to transmit the data gathered from every scan to a larger system or network. 
Exoskeletons
Workplace injury translates to companies losing millions of dollars. Apart from keeping their workers safe and injury-free, companies save a whole lot of money when they invest in exoskeletons that prevent these injuries and increase workers' lifting capacities, too. According to the 2020 Liberty Mutual Safety Index, workplace injuries such as handling heavy objects and getting accidentally hit by them on the job can cost the company serious coin. 
We all win with industrial wearables
These are just some examples of the most popular industrial wearables being used today. Industrial wearables make the job easier, faster, more efficient, and safer for workers employed in many fields requiring heavy lifting and complex operations, and mixed-model assemblies. 
Companies investing in industrial wearables are not only being smart about their businesses, but they're also being compassionate, too.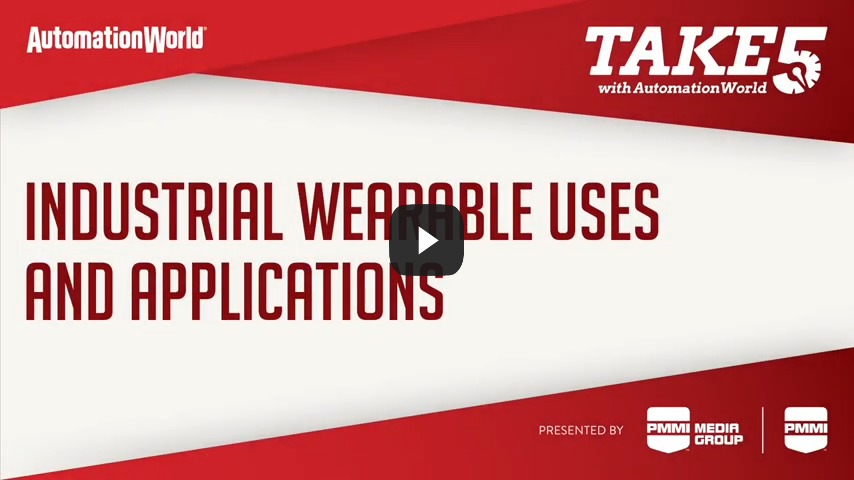 As one of the Top 19 EMS companies in the world, IMI has over 40 years of experience in providing electronics manufacturing and technology solutions. 
We are ready to support your business on a global scale.
Our proven technical expertise, worldwide reach, and vast experience in high-growth and emerging markets make us the ideal global manufacturing solutions partner. 
Let's work together to build our future today.
Other Blog