At IMI, we invest on considerable resources in our design and engineering to continuously improve on product quality, reliability, and performance at reasonable cost. We do this in close collaboration with our customers from the design stage, and well into manufacturing.
Our Design & Development (D&D) group has extensive competencies in electronic design, mechanical design, and software development, and building platforms in the areas of automotive cameras, motor drives, and power modules. The team has developed platforms that can be customized to the requirements of our customers.
D&D provides full design services from concept to product validation. Depending of customer's needs, D&D can be involved at full design or at co-design level.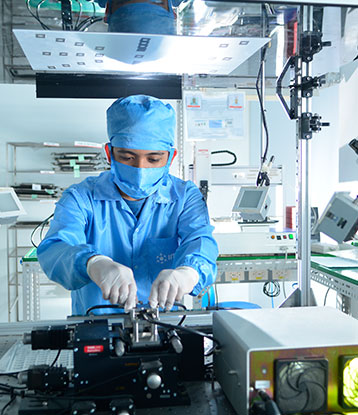 Contract Design and Joint Development Solutions
Power Electronics
Embedded Systems
Cameras and Imaging Systems
Motor Drives
Power Modules
Power Semiconductors
LED Lighting, Display design
Low and High Radio-frequency Design (from few KHz to 8Gz)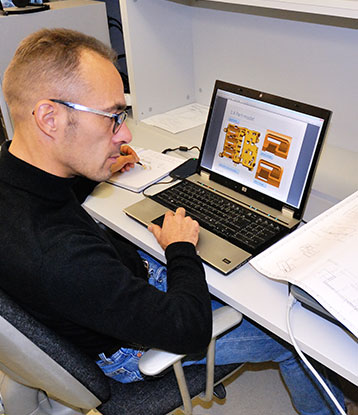 Design Services
Hardware & Software Development
Mechanical Design & Mechatronic Design
Printed Circuit Board Layout
Thermal, Vibration, and electronic simulations
Product validation using our ATC lab
DFx: Design for Manufacturability, Reliability, and Testability, Quality, Design to Cost
Alternative Component Selection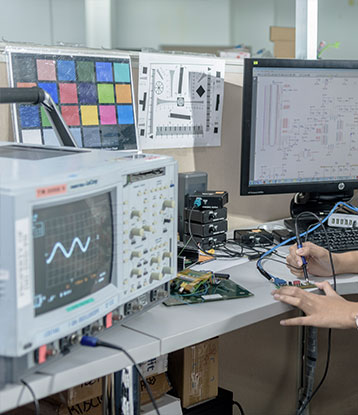 Methods
ISO 9001 (Industrial Standard)
IATF 16949 (Automotive standard)
ASPICE (Software design)
ISO 26262 (Functional safety standard for Automotive and Truck)
Fault Tree Analysis (FTA)
Failure Mode Effect and Diagnostic Analysis (FMEDA)
Probabilistic Metric for random Hardware Failures (PMHF)
Design Failure Mode & Effect Analysis (DFMEA)
Design Rules (Electronic & Mechanical)
Design Resource management using customized Software
We direct our passion at solutions, not just at technology per se."
Arthur R. Tan, Vice Chairman and CEO
CONTACT US TODAY.
LEARN MORE ABOUT OUR CAPABILITIES AND EXPERIENCE.
Connect with Us