We guarantee customized test solutions of high quality and reliability in your products.
With us, TEST is your competitive advantage.
We continue to expand the development and application of fully automated test systems. In many of our production facilities, robotic automation processes are implemented in various test platforms while sharing common software and hardware architectures.
Our global Test and Systems Development operations in all ten countries where IMI is present continue to design and develop testers for automotive and industrial applications
Collaboration among our various TSD teams from different regions ensures continuous innovations in complex tester projects.
Design for Testability

Parallel test solutions
Test coverage analysis & improvement

Rapid turnkey hardware design and fabrication
Flexible test platforms for product ECNs

SW revisions
Hardware field upgrades

Test process and hardware documentation
Training and 24x7 manufacturing
We have five TSD Centers of Competence with more than 70 engineers serving IMI's global factory network.
We continue to innovate for sustainability, constantly rolling out customized test solutions for the EMS and automotive industry.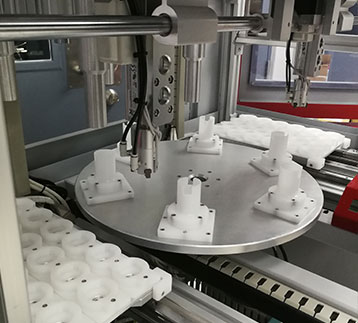 AUTOMOTIVE TESTING
For automotive products, 100% test coverage is required as well as functionality in harsh environmental conditions—low and high temperatures, pressure, humidity, vibration, etc. Critical requirements include:
100% test coverage as well as functionality in harsh environmental conditions (i.e. low and high temperatures, pressure, humidity, vibration, etc.)
Full Test Coverage
Measurement Accuracy and Gauge Repeatability
Product Data Traceability
Learn More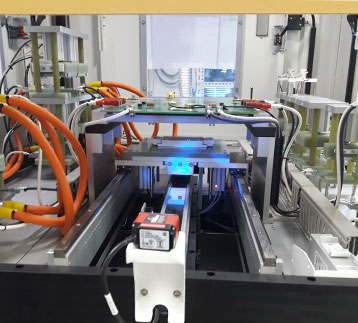 EFFICIENT PLATFORM-BASED SOLUTIONS
Parallel testing may be designed upfront for products running at very high volumes and complex tests to enable quick support for sudden business growth requirements.
Learn More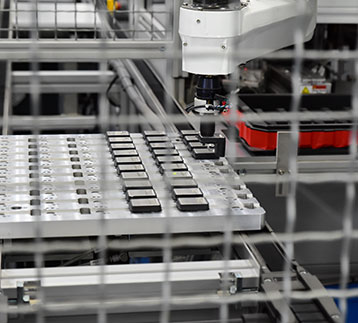 EMBEDDED AUTOMATION 
Our engineers carefully design the electro-mechanical systems during testing and back-end finish processes, improving quality by eliminating errors incurred in manual operations and increasing overall throughput.
Recent test solutions developed:

Integrated Rotor Position Sensor Tester
Laser Marking and Unit-Sorting System using 6 Axis Robotic-arm
Manipulator High Capability Run-in Tester capable of testing over 100 PCBs of different types
High KVA IGBT Power Module Tester for static and dynamic characteristics measurements
Learn More
Our unique five-stage Tester Development Process involves a rigorous set of *gate check points* that help ensure compliance to quality standards and customer requirements.
We direct our passion at solutions, not just at technology per se."
Arthur R. Tan, President and CEO
CONTACT US TODAY.
LEARN MORE ABOUT OUR CAPABILITIES AND EXPERIENCE
Connect with Us